Dear Friends,
So this issue of Aftershock News is a little different.  While Aftershock Entertainment's core cast continues to work on material for performances, Josh has been performing with his College program, The Young Americans.
From the Young Americans mission statement: "The Young Americans is dedicated to the promotion of understanding and goodwill among people throughout the world through music, dance, performance, academic education and cultural interaction among student members and their audiences."
What this means practically is that when the group takes one of their tour groups out to part of the US or another county, they spend 10 weeks traveling and do 20 workshops in different communities.  They arrive, spend two and a half days working with young people varying from 2nd graders to Seniors in High School depending on the town, on their third day they put on a show.
During the first half of show, the Young Americans share their high energy performance of singing, dancing and music with the workshop participants and audience members as a gift to the community.
In the second half of the show, workshop participants take center stage to showcase the incredible amount of work packed into the days leading up to the show.  What you the audience sees is nothing less than inspirational.  Some call it "magic".
Josh has told us in detail about the workshops they do, the schedule they have for the workshops, how great the kids in each town are and more.  What he has been unable to explain is exactly how the magic they work happens.  They build confidence, teach performance skills, form bonds, but most importantly they change lives.  We have seen their work both when Josh was a participant in the workshops years ago and now as he has the honor of  being one of the Young Americans, and we never cease to be amazed in what they do in two days time to put on a incredible and truly moving show.
Below is Josh's description of what he has been doing:
"Tour is one of the most incredible experiences imaginable. Aside from teaching me new things every day and allowing me to share heartwarming moments with some truly incredible people (both in my cast and in the towns I work with), tour has reminded me why I do theatre. I do theatre to bring joy to the world of others, and above all else, I've been shown just how important that is. I know now that entertainment isn't a side thing, or a hobby to brush aside. Entertainment is healing – both to those watching it, and to those performing it. It is the best way I have to help the world, and this tour really helped me see that."
So we encourage you if you have children or grandchildren from 2nd grade until High School sign them up to do the workshop in Gloucester Township (http://mainstage.org/programs/the-young-americans) (November 10-12).
If you don't have anyone participating in the workshop, come out and be amazed at the shows.  The Mainstage shows will be at Timber Creek High School on Saturday the 12th at 4PM and 7:30 PM (tickets available online at the above address).  If you can't make show that day there are a few other shows in the Delaware Valley (http://www.youngamericans.org/index.php/events/usa-fall) before and after that weekend, before the Young Americans head back to California to prepare for their New Kids and Christmas Shows.
So come be apart of the magic, and support Josh, his fellow Young Americans, and Arts Education.
Please also support Aftershock by "Liking" us on Facebook at www.facebook.com/AShockEnt and subscribing to our Youtube Channel at www.youtube.com/user/AShockEntertainment
Regards,
Karen & Steve Kurtz
Aftershock Entertainment
www.AftershockEntertainment.org
---
Photos from the Young Americans
2011 East Coast Tour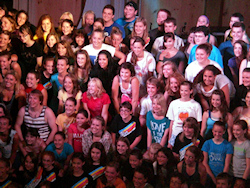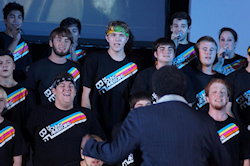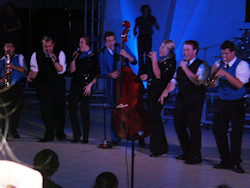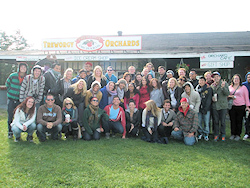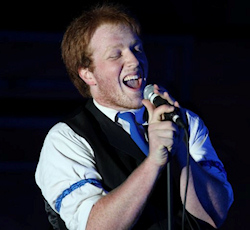 Share This!
Share it. Like it. Tweet It. Post it.