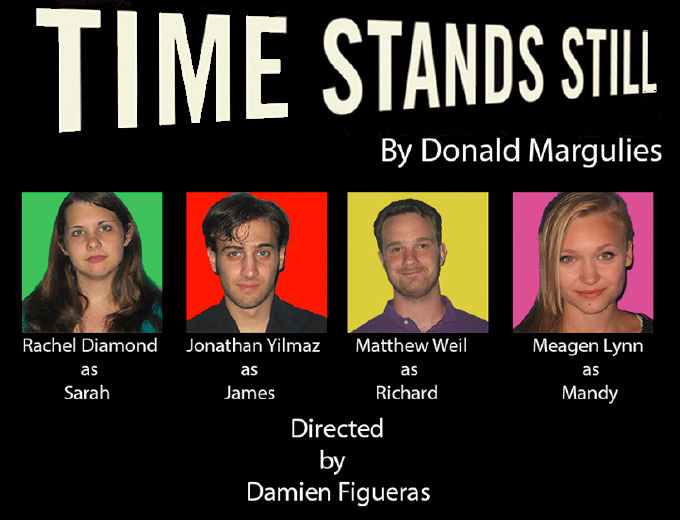 TIME STANDS STILL is the tale of two war-time journalists who must face the problems of the enormous world around them – and of the small world right between the two of them.  This Tony nominated show will move you, and open your eyes to some of life's most heart wrenching truths.
Date:
August 3rd – 2:00pm Matinee & 7:30pm Evening Show
Location:
Fusion Performing Arts Center, located in Voorhees Town Center (formerly the Echelon Mall), across from Tilt Arcade
2120 Voorhees Town Center, Voorhees NJ 08043
Tickets:
Tickets are available online here.
Presented in association with Fusion Performing Arts Center.
Share This!
Share it. Like it. Tweet It. Post it.