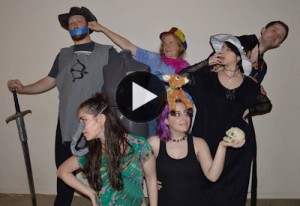 Do you like to laugh? Do you like watching people make fools of themselves? Have you ever watched and enjoyed an episode of "Who's Line is it Anyway"? If you answered yes to any or all of those questions, then Aftershock's Summer Improv Show is for you! This hilarious cast of improvisers has been practicing their trade weekly for months, in order to bring joy to your lives.
Date/Time
July 9, 2016 @ 7:00-9:00pm
Tickets
$10
Location
Cherry Hill Performing Arts Center
1471 Brace Rd, Cherry Hill, New Jersey 08034
Cast List
Jenn Adams
Courtlyn Ardito
Seumas Lowell
Morgan MacConnel
Joshua Kurtz
Karen Kurtz
Share This!
Share it. Like it. Tweet It. Post it.